Register with:
---
or register with your emailaddress
Truck Mod Shop mod for Eurotruck Simulator 2
1 Downloads today
16,303 Downloads total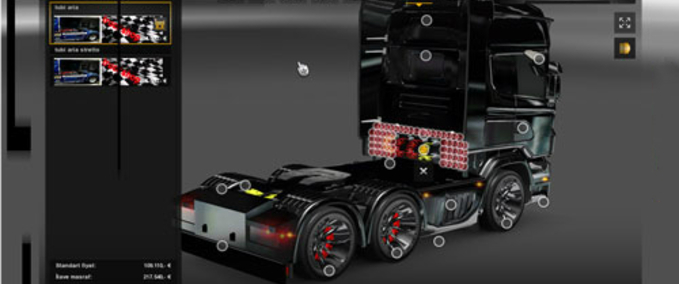 Truck Mod Shop v 8.1
tested on V 1.3.1
eliminated defect nameplate
added brakes chrome
added Possibility to change the color logo mercedes
added skin CRI and firemen (mercedes)
eliminated any "mod" logo mercedes!
PS because of my work, I get out the truck shop less frequently than before.
however, does not stop and continue again for many versions!

added mercedes
added all frames with brakes
added all the frames lowered
colored nameplates added to all brands
inserted bumper chariot replaceable
decreased consumption of "frame" 50% of all the neon

By mod Maghetto704
By mod Maghetto704
Do you think this mod should be featured?
NaN%
Empfehlungsrate:
noch nicht genug Stimmen
Comments for Truck Mod Shop