2 Downloads today
7.240 Downloads total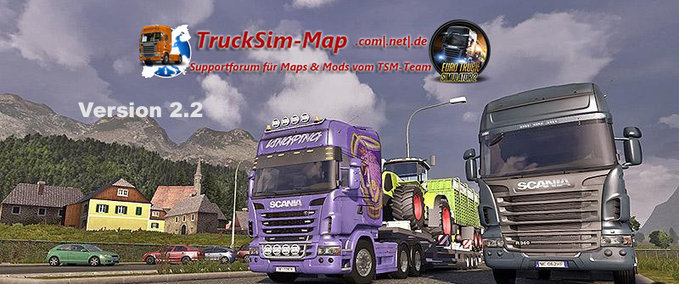 TSM Map fix for v ersion 2.2 zu / to 2.2.1
the changes to the map can be found here: Milestone



Please look for the the Buxfix bears the name: zmapfix2_2_1.scs is after the map in the mod folder.

credits:

All work on the map were made by the TSM team. To create the Zusatzmods we have received in recent days and weeks, valuable support of various modders and the community they are separately nominate among Zusatzmods.

Donations:

We do our work from the fun of it and they will continue to keep it open. Since we were, however, often referred to donations. Link to donate: http://trucksim-map.de/index.php?page=Custom&pageID=3


have Fun
greez
Your TSM team

License:



TruckSim MODS of TruckSim Map is licensed under a Creative Commons Attribution-Noncommercial-No Derivative Works 3.0 Unported.

Based on a content download only under the original link from TSM (uploaded.net).
About this license beyond permits can be obtained at http://www.trucksim-map.de

This mod should only be charged on the offered download links!
The mod may not be offered on other file hosting!

Support is provided exclusively on the website of the team http://www.trucksim-map.com.