Coloured Driver Plates
V 1.8 mod for Eurotruck Simulator 2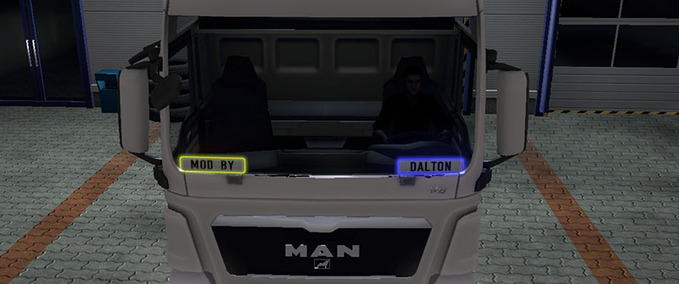 description
This mod was created by me Daltontune.
It added in version 1.1 nameplates in the colors red, green, blue and yellow for the driver and / or passenger.
The text effected as in the original white.
Please note that to change the label, the label must be taken out from the cab to the dealer for a replacement license plate on sale with a new inscription. As in real life!
This mod is open source, but please notify me before you upload them to other servers. Only through open source mods can be a good game as Euro Truck Simulator 2 make the perfect ingredient. Since its my opinion, then please also works open source.
Credits
Daltontune

Vielen Dank an
Florian von http://ftsoftware.eu
und Oleg von http://zmodeler3.com/
Files

Empfehlungsrate
-/-
noch nicht genug Stimmen
Do you think this mod should be featured?
}