ETS2 - Engine Sound Mod
V 2 by Icemann29 mod for Eurotruck Simulator 2
description
ETS2 - Engine Sound Mod v2 by Icemann29

(Patch 1.3.0 and 1.3.1)

 

Do I have some times together and rewritten.

New sounds from the brakes and shift to Horn for Mercedes and MAN

Fix for V1

- MAN now has its own sound

- Mercedes has now own sound

- Volvo sound enhancement and volume increases

- All Retader volumes revised

 

For me everything is running properly with Zusatzmods:

Radio Mod 1.2.3_by_schumi1331

Ulferts_Skin_Alle_Trucks_by_Icemann

RealTireUpgrade

RealTireUpgradeDef

Carefree packets V10 and V10.1 for TSM

Furthermore tested with:

 Anbauteile_Mega Mod_by_TC-V9

 

Hope you enjoy it and have fun.

 

And for those who complain about the file size, the Skins need to hold a lot MB reasonably look good. And another little thing, you can not please everyone and I do not want. I do this just for me to finish my wishes and Share with only you.

Installation:
First Ensures that you have version 1.3.0 or 1.3.1. To do this you start the game and in the profile drop-down menu you see at the bottom of your version number.
1.1 Should you not have version 1.3.0 or 1.3.1 (shown in the game as 1.3.0 or 1.3.1), invites you to http://eurotrucksimulator2.com/update.php downloaded the latest patch.
1.2 now Runs the patch application by her to start with a double. Now, you just follow the prompts until the update process is complete.
Second Invites you now the "ETS2 - Engine Sound Mod v2 by Icemann29" down from the sources listed below.
Third Backup your old saves.
3.1 To do this you go to "My Documents", then "Euro Truck Simulator 2" and finally "profile". The existing folder where you copied now in a backup folder that you as you advance have created on the desktop.
4th Ensures that all of the mods to access sounds that you've used to date, once removed. You can then gradually add again to test whether the mods are compatible.
5th Opens Now double the downloaded "ETS2 - Engine Sound Mod v2 by Icemann29.rar" (you need her 7zip or a similar program) and draws the "ETS2 - Engine Sound Mod v2 by Icemann29.scs" in your "mod" - folder.
6th Now you start the game.
7th If you mean you had V1 remove
8th Now add (if you want) a more mods, but check first whether this with the "ETS2 - Engine Sound Mod v2 by Icemann29" are compatible.
9th Enjoy the fun :)

 

Please remove all other mods before and after the re-insert whatever you want yet.
Credits
MAN = Icemann29
Volvo = Lamandus
Scania = ?
Daf = noch nicht dabei
Renault = ?
Mercedes = ?
Iveco = noch nicht dabei

changes
08 Feb 17:16

Version 2 by Icemann29
images
Files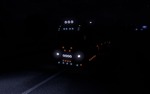 Empfehlungsrate
-/-
noch nicht genug Stimmen
Do you think this mod should be featured?
}