Cargo Trailer Traffic
V 2.0 mod for Eurotruck Simulator 2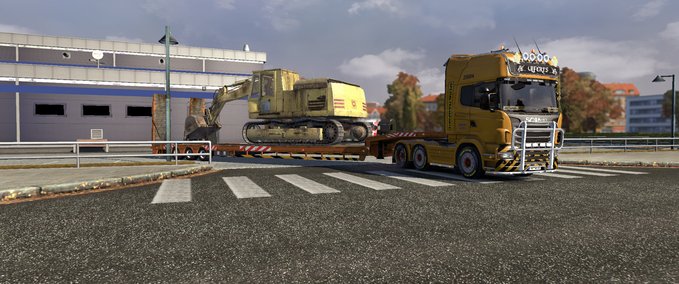 description
FTTF_by Icemann29
Fracht, Trailer, Traffic und Firmen Mod
(Patch 1.8.2.5)
Das Pack besteht aus :
- 274 Fracht Arten verteilt auf 342 Trailer Typen
davon fahren  154 als Traffic Trailer.
- dann fahren 60 Small Traffic Vehicle und 96 Traffic Trucks mit ca. 250 verschiedenen Skins.
- Leuchtweiten der Traffic Fahrzeuge sind auch geändert.
- einen neuen Firmenmod von mir.
- Frachtpreise stark gesenkt und möglichen Schaden teils erhöht.
In diesem Pack findet Ihr Schwerlasttrailer mit Überbreite, Sondertransporte,  Skins für die Trailer und den Traffic Verkehr, neue und alte Traffic Fahrzeuge, Firmenmod usw.
Ich habe das Packet aus mehreren Trailermods mit teilweise neuen oder überarbeiteten Skins von mir, neuen Reifen und teils neuen oder leicht geänderten Collisionen zusammengestellt. Die Trailer stammen überwiegend aus Spielen wie 18 Wheels of Steel, ETS, GTS und Spin Tires von dennen Jazzycat viele Convertiert hat. Dazu habe ich noch Schwerlasten aus früheren ETS2 Zeiten mit eingefügt, dazu dann noch neue Cool- und Profiliner mit ca je 15-20 Skins, neue Glastrailer mit mehreren Skins, sowie neue Schmitz Trailer mit ca 20 Skins eingebaut. Die Frachten wurden auf verschiedene Trailer gelegt so das mehr Abwechslung ist. Traffic Fahrzeuge wurden erstellt, Umgebaut und neu geskinnt, Frachten erstellt, Preise und beschädigungen angepasst. Dazu noch teilweise neue Skins für Ai - Fahrzeuge erstellt und eingebaut. Dann noch einen neuen Firmenmod erstellt mit neuen Sounds bei den Firmen so das alles Fehlerfrei miteinander läuft. 
Nach besten Wissen und Forschen auch noch viele Urmoder gefunden aus ETS und GTS Zeiten die auch in den Credits stehen. Wenn jemand noch Trailer und Fahrzeuge sieht von Leuten die nicht in den Credits stehen bitte melden dann trage ich diese nach.
 Einige Trailer kommen von Modhoster einige von mir oder von Freunden, andere von Ausländischen Seiten wo ich dann nach besten wissen die Frachtarten ins Deutsche Übersetzt oder halt neue Frachten erstellt habe.
Wundert euch nicht über die Größe der Datei, es sind nur die Sachen die benötigt werden und eine Readme im Pack, nichts was zu unnötigen Datei Volumen führt. Die Größe Stammt allein vom Mod und der Menge an Trailern und Skins.
Ich habe versucht alle Leute die noch in Foren existieren anzuschreiben und auch von einigen die Freigaben erhalten, leider haben nicht alle geantwortet so das leider noch ein paar Freigaben fehlen.
Trotz allem setze ich den Mod jetzt zum DL nach ca 4-5 Wochen warten auf die letzten Freigaben wollte ich euch meine Zusammenstellung und Umbauten nicht länger vorenthalten, auch auf die Gefahr hin das jemand der mir keine Freigabe geschickt hat weil er keine Mails liest oder beantwortet sich beschwert.
In diesem Sinne Guten Rutsch
Achtung, vorher unbedingt eine Sicherung eures Spielstands erstellen da ihr  nach entfernen dieses Packs ein neuer Spielstand erstellen müsst, oder ihr müsst halt eine frühere Sicherungsdatei eures Spielstands zur Verfügung haben.
Installation: 
1. Stellt sicher, dass ihr die Version 1.8.2.5 habt. Dazu startet ihr das Spiel und im Profilauswahl Menü seht ihr am unteren Bildschirmrand oder oben Rechts eure Versionsnummer. 
1.1 Solltet ihr nicht Version 1.8.2.5 oder höher (im Spiel angezeigt als 1.8.2.5) haben, ladet euch auf http://eurotrucksimulator2.com/update.php den neuesten Patch herunter. 
1.2 Führt nun die Patch-Anwendung aus, indem ihr sie mit einem Doppelklick startet. Nun folgt ihr einfach den Anweisungen, bis der Update-Vorgang abgeschlossen ist. 
2. Ladet euch nun das neue Fracht_Trailer_Traffic
Paket von den unten angegebenen Quellen herunter. 
3. Sichert eure alten Spielstände. Um die Mod Problemlos nutzen zu können, solltet ihr einen neuen Spielstand erstellen. 
3.1 Dazu geht ihr in "Eigene Dokumente", dann "Euro Truck Simulator 2" und schließlich "profile". Die dort existierenden Ordner kopiert ihr nun in einen Sicherungs-Ordner, den ihr euch vorher z.B. auf dem Desktop erstellt habt. 
4. Stellt sicher, dass ihr alle Mods, die ihr bis dato genutzt habt, erst einmal entfernt. Ihr könnt diese dann nach und nach wieder einfügen, um zu testen, ob die Mods kompatibel sind. 
5. Öffnet nun mit einem Doppelklick den heruntergeladene zzzzzzFracht_Trailer_Traffic_by Icemann29.rar (dazu benötigt ihr 7zip oder ein ähnliches Programm) und zieht die " zzzzzzFracht_Trailer_Traffic_by Icemann29.scs" in euren "mod"-Ordner. 
6. Nun startet ihr das Spiel. 
7. Erstellt einen neuen Spielstand, damit die Mod richtig funktioniert. 
 8. Fügt nun (wenn ihr wollt) weitere Mods ein; prüft aber vorher, ob diese mit dem zzzzzzFracht_Trailer_Traffic_by Icemann29 kompatibel sind. 
9. Genießt den Spielspaß :)
Bitte alle anderen Mods erst entfernen und danach das wieder einfügen was ihr noch haben wollt.
Credits
Traffic:
Jazzycat1
Scanreg
GhostTrucker88
Sintclair
Icemann29

Traffic Skins:
Jazzycat1
sky76
Millsyb
TerRay
ScaniaLAD
Lorius
AJFV1998
Speedy66666
harry
JE80
KHAOS-XX
RCPHiL
S&S-Skinning
BartvHam
Trucker2011
MaxLowe
Bluemanc
stewowe
Toft-N
Sparrow
Icemann29

Trailer:
SCS
Nikola-Kostovski
daltontune
zilpzalp
Roadhunter
Magellan
Nikko Costa
Micha-BF3
Jazzycat1
C.Joke
Millsyb
Icemann29
18WoS

Und noch ein paar Unbekannte

Firmenmod:
Icemann29

changes
26 Jan 09:51

Version 2.0

Änderung zur V1:
-Leuchtweiten aller Traffic Fahrzeuge geändert
-neue Trailer und Trailerskins
-ein paar Kleinigkeiten

31 Dec 16:25

Version 1.0
Files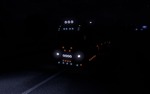 Empfehlungsrate
-/-
noch nicht genug Stimmen
Do you think this mod should be featured?
}