RUSMAP V1.8.1 + fix [upd. 14.08.18] 1.32
V 1.8.1 + fix mod for Eurotruck Simulator 2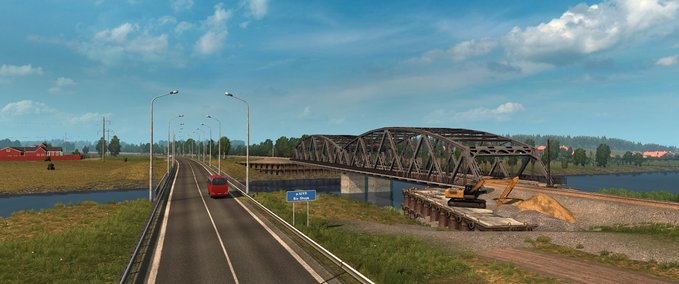 description
Map of Russia (46 cities) and Belarus (12 cities).
Game version: 1.31 + DLC Going East! + + DLS Scandinavia (1.32 compatible)
Card version: 1.8.1
Update :
New cities: Sortavala, Priozersk, Suoyarvi.
New roads: A-121, 86K-13, 86K-14.
Partially changed the following cities: St. Petersburg
Added new prefabs, models and firms.
Fixed bugs previous version.
Some other changes.
and
Note from the Author:
I did a little fix, right now it works, but maybe there are some more issues?
*place it above the RusMap files.
Credits
Modell: aldimtor
Textur: aldimtor
Script: aldimtor
Idee / Konzept: aldimtor
Tester: aldimtor
Sonstige: aldimtor
changes
15 Aug 14:41

Version 1.8.1 + fix
Files
Empfehlungsrate
-/-
noch nicht genug Stimmen
Do you think this mod should be featured?
}