Mapfix for TSM Map
V 4.0.1 mod for Eurotruck Simulator 2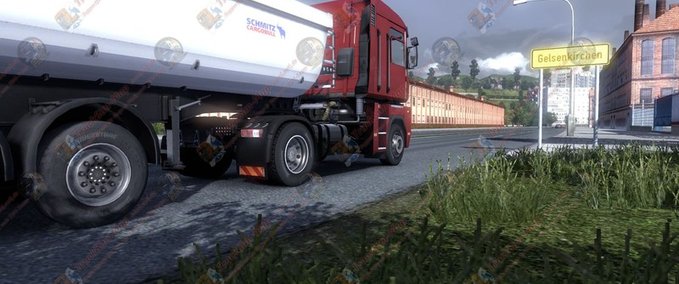 description
Credits:
SCS Software für die GrundMap mit allem Drum und Dran.
50keda für die neuen Firmen Sellplan und Kaarfor.
FLD/TZ für die neuen Prefabs und Modelle
kamaz für Schilder
Reislord für Schilder
Königszapfen für die Bilder
Installation:
es wird die TSM Map Version 4.0 vorausgesetzt
The TSM Map V 4.0 is required.

(Link zur TSM Map 4.0)



downloaden
download
entpacken und im Modordner austauschen/ersetzen
extract and replace the files in the modfolder
mehr nicht
that's it
Änderungen:
Changes:
in Dresden wurde der Betriebshof aus dem Urlaub geholt (Tor wieder offen)
A depot has been opnened in Dresden
Bautrupp in Frankfurt am Flughafen hat den Klotz auf der Straße beseitigt
Obstacle at the airport in Frankfurt removed
Spenden:
Wir machen unsere Arbeit aus Spaß an der Sache und werden sie auch
weiterhin offen halten. Da wir aber öfters auf Spenden angesprochen
wurden.
hier möglich
Support:


Support leisten wir ausschließlich nur noch mit Angabe der Logdatei


Lizenz:
Trucksim MODS von Trucksim Map steht unter einer Creative Commons
Namensnennung-NichtKommerziell-KeineBearbeitung 3.0 Unported Lizenz.
Beruht auf einem Inhalt unter Download only the original link from TSM (uploaded.net).
Über diese Lizenz hinausgehende Erlaubnisse können Sie unter
http://www.trucksim-map.com
erhalten
Dieser Mod darf nur über die angebotenen Downloadlinks geladen werden!
Der Mod darf nicht auf anderen Filehostern angeboten werden!
Credits
Trucksim-map Team
changes
23 Aug 16:14

Version 4.0.1
images
Files

Empfehlungsrate
-/-
noch nicht genug Stimmen
Do you think this mod should be featured?
}