Niedersachsenmap (N-Map)
V 1.8 mod for Eurotruck Simulator 2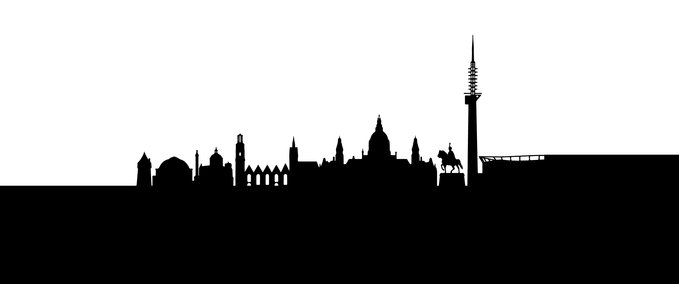 description
The N-Map is a very realistic replica of Lower Saxony in 1: 3 format!
So far this is part of Hannover and Hildesheim + surroundings. Officially, I have been working on this map since about November 2016, of course I have already built many trial versions and as far as mapping and defining I had to teach myself everything except small help. Here you can now follow me for more videos, info, etc. =
In the future, the map will slowly but surely get bigger and bigger.
And now have fun with the Niedersachsenmap! Greeting SN-map/er
Credits
Mapper: SN-Map/er
Prefabs: SN-Map/er, Airwalk, FLD
Modelle: SN-Map/er, Airwalk, Feliweigi
Tester: Gamerkatze123, Blackfoxer
changes
12 Jan 19:23

Version 1.8

- Linden hinzugefügt
- sehr viele Bug fixes
- Germany Straßen überarbeitung an noch mehr stellen! (Anfang Hildesheim/ Ricklingen komplett/ erster teil von laatzen/ den rest der Autobahnen)
- Ordnerstruktur leicht angepasst
- 50 keda prefab hinzugefügt

02 Jun 23:01

Version 1.7

Für eine Bearbeitbare Version einfach über die Plattformen bei SN-Map/er anfragen, die originale ist ab jetzt verschlüsselt
- Emmerke hinzugefügt
- Straßenbeschriftungen für die gesamte Map hinzugefügt (z.B. A2, B6 etc.)
- Einige selbst erstellte Schilder hinzugefügt by SN-map/er! (Baustellenwände, Bushaltestellenschilder, Parkverbotsschilder etc)
- Ladebildschirme und kleine andere Sachen erneuert
- Straßenverkehr an bestimmten Stellen angepasst
- Spielintros hinzugefügt
- Hintergrundmap angepasst und verbessert
- Performanceverbesserung für die gesamte Map!
- Klein geschriebene Stadtnamen Fehler wurden behoben
- Versionsanpassung mit den ersten stellen überarbeitet ans Germany update (z.B. Emmerke und Ricklingen)
- kleine Mapbearbeitungen/ Anpassung für die deutschen Straßen Anpassungen von Gabriel
- Bug fixes

01 Mar 21:20

Version 1.6

- Ricklingen hinzugefügt
- Autobahnparkplatz auf der A7 umgebaut
- Hinzugefügte Teststrecke/ Unternehmen in Laatzen
- die letzten Änderungen zur Fertigstellung von Himmelsthür und Hildesheim
- erneute Anpassung der Auftragsfrachten, Entlohnungen + Verschiebung in eigene Daten
- Anpassung der Dateinamen & Bilder= alte Dateien durch die Neuen ersetzen
- Bug fixes
- Anpassung alle Ortsschilder
- geänderter Map/ Auftragshintergrund

08 Dec 15:51

Version 1.5

Eine neue Version meiner 1:3 realistisch nachgebauten N-Map.
!!!Umbenennung der "Material" zur "Model" Datei (muss unbedingt ausgetauscht werden!), und ist jetzt eine verkleinerte Datei!!! Ihr benötigt die DLCs East, North und France.

Changelog V1.5:
- Anpassung an Version 1.33.x
- Der Company-Mod wurde entfernt
- Himmelsthür hinzugefügt
- Airwalk macht jetzt Modelle für die Map!
- erneute, bessere Performance Anpassungen
- Fix des Problems, nicht in Laatzen starten zu können/ generelle Bug fixes
- Neues Unternehmen in Laatzen
- Anpassung der Auftragsfrachten (jetzt sind mehr verfügbar)

19 Jun 23:02

Version 1.4

- Fertigstellung: Hildesheim (Straßenerweiterung, Volvo-Händler hinzugefügt)
- Scania-Händler in Anderten hinzugefügt
- Anpassung der Kennzeichen
- Anpassung der Fahrzeuge
- Bug-Fixes/ Performance Anpassungen
- Ladebildschirme personalisiert

30 Apr 13:00

Version 1.31

Anpassung an Version 1.31

25 Mar 11:08

Version 1.3
Files

Empfehlungsrate
-/-
noch nicht genug Stimmen
Do you think this mod should be featured?
Unterstütze den Entwickler!
Jetzt mit PayPal spenden
}