Accessory Pack
V 4.0 FINAL mod for Eurotruck Simulator 2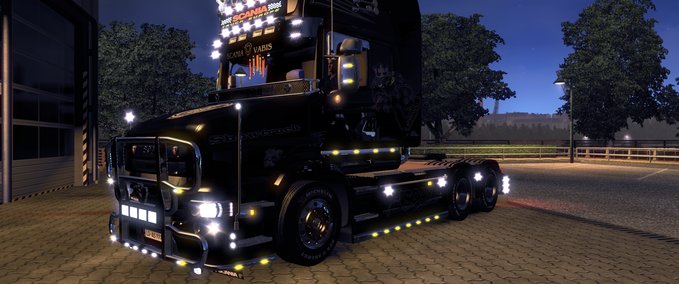 description
featured
Hi Guys,
Today I want to ask you a little accessory package.
This is an accessories package for the Scania T Long Line of Henki73 and RJL.
Included are new rear lights, new wheels and a slightly more powerful engine.
Link to Scania:
http://ets.modhoster.de/mods/scania-t-longline-reworked-by-henki-final-ab-1-14-xx
Installation:
The installation is very simple, you just need to copy the file .scs in your modfolder,
to be found under "C: \ Users \ NAME \ Documents \ Euro Truck Simulator 2 \ mod".
Then you activate the mod easily in your profile, done!
One request I have:
The link of my mods is only permitted using the original download links and post my name (unicorn0007)!
Should you see a post somewhere where this is not adhered to, so I ask you to link me this post, I hate Modklau!
I hope that this will be adhered to!
Thank You!
The mod can be sold on other forums or platforms on the DL, using the original links.
Comments?
Please ... be happy, but remains objective.
Credits
unicorn0007
changes
30 Jan 18:39

Version 4.0 FINAL

Die letzten kleinen Fehler wurden behoben.
Nochmals neue Heckleuchten eingerichtet.
Kelsa Sidebars für die 6x... Chassis verbaut.
Zusätzlich ist der Soundmod, der bei der Final vom ScaniaT dabei ist auf den 1000PS Motor angepasst worden und funktioniert nun.

27 Jan 11:29

Version 3.0 Final

Kompatibilität bearbeitet.
Neue Bauteile
Sollte jetzt auch für R und Streamline laufen...
Files

Do you think this mod should be featured?
}