zzSorglos VEurope with Firmenmod
V 11.1 by Icemann mod for Eurotruck Simulator 2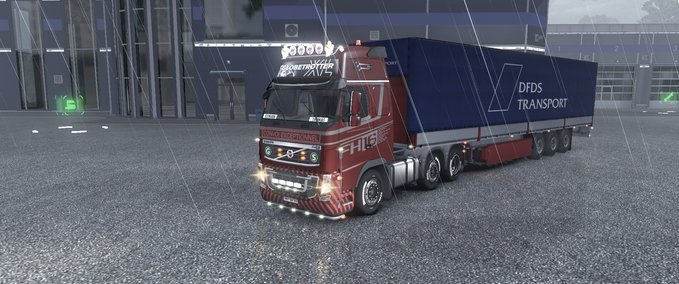 description
zzSorglosby_IcemannVEurope with Firmenmod

(Patch 1.3.0 and 1.3.1)

I have compiled so some times and rewritten.

Real-matched firms in the cities

-There are new companies and 100Trailerskins about where the place of delivery and the companies are now also displayed in the PDA.

Furthermore, real-stations with new prices, average prices in each country Incl. Changes in the price tags.

Work Office

Multiple-trailers which are available in the game are unlocked as traffic.

-I also have the velocities of the countries that drive the vehicles adapted to the real speed that is allowed in the country.

-Then I still changed the physics so indeed has the cabin but not reasonable Absorbs the vehicle too slams into the springs and thus no hassle swaying anymore. Adapted to the new physics Use the Patch 1.3

Penalties for violations were changed

Light and headlight brightness were adjusted so that no longer reflect the signs so strong at high beam.

-It is rather dark (20 clock) and later light (clock 5)

 

Delivery are not yet adapted to hard work, but is still being processed

 

Revised traffic light -

 

- Changed road lighting

 -The translations (axes) all gears and trucks now correspond to the originals technical data. Re-tuned to Patch 1.3

FOR EXAMPLE

= Daf Daf XF 105.510

Premium Renault Premium Route 460 181 = 18T

= Euro5 Renault Magnum Magnum 460.18T

MAN 18.430 XXL =

= Mercedes Actros 1855LS Megaspace Euro5

Scania Scania R Topline =

Volvo Globetrotter XL =

Iveco Stralis = 190S .. FP-CM

 Smaller-view mirror on both sides are in there too.

-The interior of all the truck is adjusted. Incl new camera angles for all truck, the driver can also look out the passenger window to rear

New Traffic-vehicles, all trucks with all Achskombis and cab combos

 4x2, 6x2 and 6x4 all each brand with every cabin

HD textures of the traffic car chassis part with real brands

HD textures of most trailer chassis

-New textures roads

-New Dealer and Workshop texture

New Log-trailer for timber and pipes

- Mercedes logo inserted outside

- Cargo trailers built log empty

- Cargo trailers built Gosseneck empty

- The old Open Top Trailers are now again in rates

- Concrete here again as cargo

- Brake on the physics changed it again, now no longer slows down so much

 

 -Some other things

-With the help of a friend Lamandus (delirium <- he was his advisor) I can install all the hallmarks for Germany, Austria, Switzerland and Poland. FEDERAL COUNTRIES WITH MISSING! Lower Austria and Vorarlberg!

 He has inserted the arms and work Perfectly! The Vienna symbol are particularly well and were adjusted accordingly!

For Poland, I've now created a new license plate.

V10 to fix

- New Tanktreiler

- New Food Trailer

- New Fladbed trailer with modified freight

- New heavy loads (Cat and Hitachi)

- Part of new textures

Modified cars headlight Traffic -

Increased reverse light headlight range -

- New Sawmill

-The old heavy loads had to be removed because of the new trailers

- A few more things

 

 

With me everything is running correctly with Zusatzmods:

Ulferts_Skin_Alle_Trucks_by_Icemann

RealTireUpgrade

RealTireUpgradeDef

ETS2 - Engine Sound Mod by Icemann29

Anbauteile_Mega-Mod_by_TC

colorable paintjob SCAINA_K1S

leucht_kasten_v2

man_schwertransport_3_farben_by_sky76

Scania upgrade for ETS2 by thunderhawk

Volvo_Schwertransport_4_Farben_by_sky76

 

Furthermore, tested with:

 

AwiBMoD Europe V1.0

 

Standartmap

 

Hope you enjoy it and have fun.

 

And for those who complain about the file size, the skins need to hold a lot of MB rather look good. And another little thing, you can not please everyone and I do not want too. I'm doing this just for me to finish my wishes and divide it with you.

Runs not access with other trailer skins or mods on levels, game data or light

Installation:
1 Making sure that you have the version 1.3.0 or 1.3.1. To do this you start the game and in the profile selection menu you see at the bottom of your version number.
Not have version 1.3.0 or 1.3.1 (displayed in the game as 1.3.0 or 1.3.1) 1.1 Should you, you will download the latest patch on http://eurotrucksimulator2.com/update.php.
1.2 Performs now from the patch application by her she starts with a double click. Now you follow the simple instructions until the update process is complete.
2 Invites you now download the free package from the sources listed below.
3 Secures your old saves. To use the mod without problems, you should create a new game.
3.1 To do this you go into "My Documents", then "Euro Truck Simulator 2," and finally "profile". The existing folder where you copied now in a backup folder that you previously as their have created on the desktop.
4 Ensures that you, once removed all the mods that you have used to date. You can then gradually add on again to test whether the mods are compatible.
5 Now open with a double click the downloaded Carefree mod (to their needs 7zip or a similar program) and pulls the "Sorglos.scs" in your "mod" folder.
6 Now you start the game.
7 Created a new game for the mod to work properly.

 8 Now add (if you want) a more mods, but check in advance whether they are compatible with the Carefree mod.
9 Enjoy the game :)

 

Please remove all other mods first and then the re-insert what you want to have.
Credits
Tankstellen = LT-Schall, GTS,ETS, Icemann29
Spiegel (geändert) = Lavigne2005
Sitzposition = Icemann29
Firmen =GTS, Merlinita, Satan19990 ,Icemann29
Trailer= Satan19990 ,Icemann29, mar/hag
Fahrphysik = Icemann29
Kennzeichenmod = Lambadus, Icemann29
Fueltrailer = ETS2MOD
Fladbedtrailer = Tonho
Cat und Hitachi = Daltontune

changes
26 May 20:23

Version 11.1 by Icemann
Files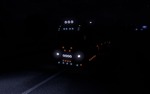 Empfehlungsrate
-/-
noch nicht genug Stimmen
Do you think this mod should be featured?
}